Debut as Lucia di Lammermoor
Serena's next season's appearances at the Staatsoper Berlin within her second year as an  Operastudio member.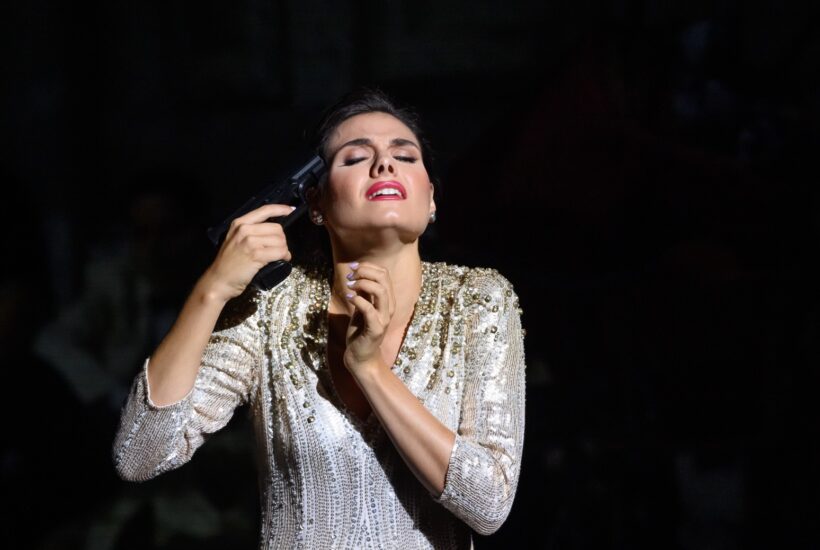 Serena makes a surprise debut at Barcelona's Coliseum as Lucia di Lammermoor
The soprano from Barcelona Serena Saenz made her surprise debut this Wednesday in the main role of Lucia at the Liceu, replacing the American diva Nadine Sierra, who was indisposed and canceled with just three hours notice. The hormonal cycle of one meant the opportunity for the other, who knew well the role of Lucia di Lammermoor and the production visiting the Liceu, as she was scheduled to perform on the 27th in the Under 35, performance for young people. Serena Sáenz shared the stage with Javier Camarena, the world's best tenor of 2019 according to the Opera Awards. When the theatre's general director came out to communicate the change of artist – and to warn that Camarena was not in his best vocal form (not the first time the Mexican tenor has cured himself at the Liceu) – the audience protested. But their reticence was immediately forgotten with the magnificent performance of the Catalan soprano. The couple ended the performance to standing ovations, as befits a night of emotion at the Liceu.