Berliner Philharmonie Debut and Rolando Villazón concert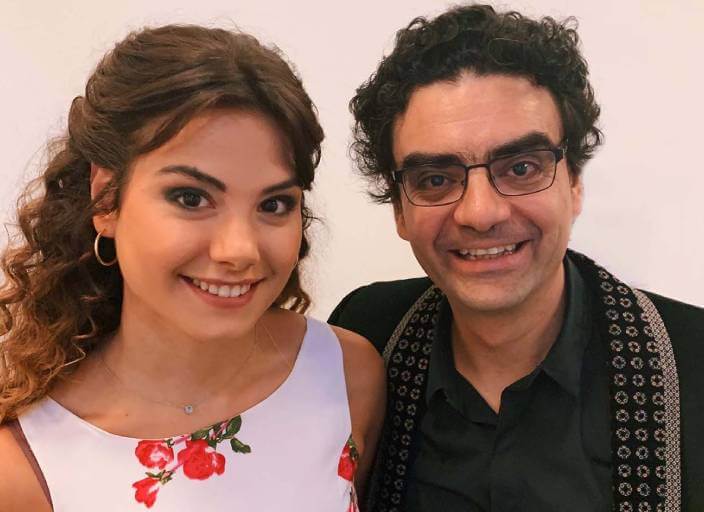 Two days, two debuts, four concerts. 
Jump in for Serena making her debut in the Berliner Philharmonie. She will be singing the soprano solo in Verdi's "Quatro pezzi sacri" during the Festtage Staatskapelle Berlin under Daniel Barenboim's direction together with the Rundfunkchor voices and the Staatskapelle Berlin. This is the first time she had the chance to work with maestro Barenboim directly. 
That same day Serena made a second debut as she sang with Rolando Villazón being part of the project Young Staatsoper. An orchestra conformed by kids between 9 and 13 years old under the mentorship of the Staatskapelle members. It was the first time the Young Staatsoper Orquesta presented themselves to an audience, lucky them to have Rolando Villazón and Serena Sáenz as soloists in their special day!
The story repeated itself the next day, she performed two concerts each day, one in the morning in Staatsoper and one in the evening in Philharmonie. 
Where you tired?-we asked: "Not at all, the adrenaline keep me rolling"-she answered.